The Desert of Forbidden Art
One man risked his life to rescue the work of a group of visionary Soviet-era artists.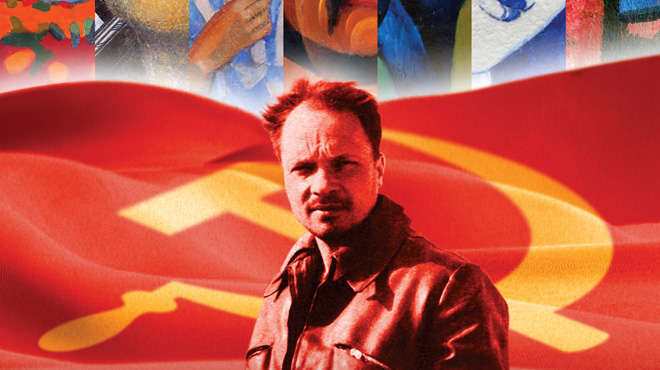 Series

Independent Lens

Premiere Date

April 5, 2011

Length

60 minutes
Award
2010 CINE Golden Eagle Awards-CINE Golden Eagle Award
Award
2010 Palm Beach International Film Festival-Best Documentary Award
Award
2010 Beijing International Film Festival-Audience Award
Award
2010 Prescott Film Festival-Best Film
Award
2010 Kansas Film Festival-Audience Award
Nominated
2011 News and Documentary Emmy Awards-Outstanding Arts and Culture Programming
Nominated
2011 News and Documentary Emmy Awards-Outstanding Individual Achievement in a Craft: Music & Sound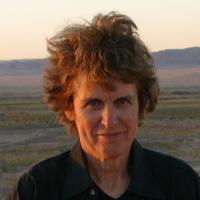 Producer/Director
Amanda Pope
Amanda Pope's directing, producing, writing, and editing credits over her more than 20-year career include award-winning documentary, dramatic, and social advocacy programs. Her work has focused on the dynamics of creativity in fine art, public art happenings, urban design, theatre, and dance. Her award-winning public television documentaries: Jackson Pollock Portrait; Stages: Houseman Directs Lear;… Show more and Cities for People have all been broadcast nationally on PBS. Most recently she directed The Legend of Pancho Barnes and the Happy Bopttom Riding Club about a pioneer woman aviator. Her program series, Faces of Change, documented grassroots reformers and emerging leaders in the former USSR. She has served on the Board of New York Women in Film, the Women in Film Foundation in Los Angeles, and has been a jury member for the National Endowment for the Humanities, the Academy of Motion Picture Arts and Sciences student films, and the International Documentary Association's feature documentaries. Amanda is an associate professor in production at the University of Southern California's School of Cinematic Arts. Show less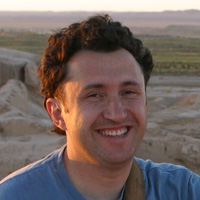 Producer/Director
Tchavdar Georgiev
Tchavdar Georgiev has produced, associate produced, or edited award-winning fiction and non-fiction films as well as TV programming for ABC, PBS, History Channel, National Geographic, Oprah's OWN Network, Channel 1 Russia, and MTV Russia. He was one of the editors on the documentary We Live in Public (Grand Jury Prize at Sundance). He edited Alien Earths… Show more for National Geographic (nominated for an Emmy), the narrative feature Bastards (MTV Russia award for best film), and the documentary One Lucky Elephant (best documentary editing award at Woodstock Film Festival.) Tchavdar's editing credits also include: Divining the Human: The Cathedral Tapestries of John Nava, narrated by Edward James Olmos; Marion's Triumph, narrated by Debra Messing; Maybe Baby; View from a Grain of Sand, and Refusenik. Show less
We fund untold stories for public media.
Learn more about funding opportunities with ITVS.
The Film
This incredible story of how a treasure trove of banned Soviet art worth millions of dollars was stashed in a far-off desert of Uzbekistan develops into a larger exploration of how art survives in times of oppression.
During the Soviet regime, a small group of artists remain true to their vision despite threats of torture, imprisonment, and death. Their plight inspires young Igor Savitsky, a frustrated painter of aristocratic extraction who'd landed in Karakalpakstan (Uzbekistan's autonomous northwestern republic) as an archaeologist. He became fascinated by the region's folk art. Decades of Sovietization had devalued such distinctively ethnic artifacts to the point that collecting elaborate handmade garments, jewelry, carpets, and the like initially got Savitsky branded a "rubbish man." Yet he eventually obtained funds to open a museum in 1966 for those objects. Its location far from Moscow censorship also allowed him to pursue what became his real passion: finding and acquiring modern art so out of sync with official taste that it was virtually banned.
Pretending to buy state-approved art, Savitsky instead daringly rescues 40,000 forbidden works. Though a penniless artist himself, he cajoles the cash to pay for the art from the same authorities who are banning it. He amasses an eclectic mix of Russian avant-garde art. But his greatest discovery is an unknown school of artists who settle in Uzbekistan after the Bolshevik Revolution of 1917, encountering a unique Islamic culture as exotic to them as Tahiti was for Gauguin. They develop a startlingly original style, fusing European modernism with centuries-old Eastern traditions.
Around the saga of Savitsky and the artists in his collection, the filmmakers weave the cultural and political context of the times, setting side-by-side images from the collection with rare Soviet archival film and stills. For instance, in 1934, 160,000 peasants were forced to build the gigantic Ferghana canal with nothing more than shovels and picks in order to irrigate the Uzbek desert for cotton growing. The stark images dissolve into paintings of this utopian endeavor by artist Alexander Volkov.
Ben Kingsley, Sally Field, and Ed Asner voice the diaries and letters of Savitsky and the artists. Intercut with recollections of the artists' children and historic footage, the film takes us on a dramatic journey of sacrifice for the sake of creative freedom. Described by the New York Times as "one of the most remarkable collections of 20th century Russian art" and located in one of the world's poorest regions, today these priceless paintings are a lucrative target for Islamic fundamentalists, corrupt bureaucrats, and art profiteers. The collection remains as endangered as when Savitsky first created it, posing the question — whose responsibility is it to preserve this cultural treasure?
Topics